Sorry but there is no online shop facility at the moment, please contact Alan - 01692 652326 - fishbass@btinternet.com
Albums 'Blues Kerosene' & 'Midnight Sun' re-released by Stable Records via Amuse Records,
available from July 2017 as a download on multiple outlets (Spotify, Deezer, Napster etc.)
CD versions of these albums are still available from us (see details below) & contain some tracks not included on download version
PRICES SHOWN ARE APPROXIMATE please contact us for more details & to check for availability
Live at Jena CD (2013) - £10.00 + p & p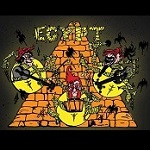 Blues Kerosene CD (2010) - £10.00 + p & p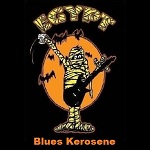 Midnight Sun CD (2004) - £10.00 + p & p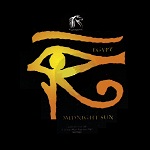 Preserving the Dead CD (1994)
£10.00 + p & p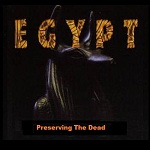 Egypt T-Shirt - £10.00 + p & p
(variations on theme shown below including black & white version)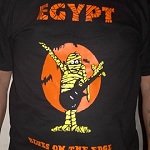 Egypt T-Shirt
other designs/white etc - £10.00 + p & p
T-Shirts: (male or female fit)
Sizes: S ~ M ~ L ~ XL ~ XXL ~ XXXL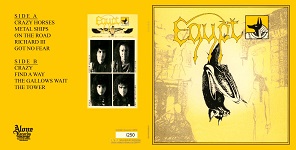 Now on CD & Vinyl from www.alone.gr or at gigs.
In 1988 Eric & Alan in Egypt's earliest (& hairiest) 4 piece line-up produced an album in a very different style to the later blues based stuff.
We don't play any of the tracks live nowadays. Strictly for 'connoi-sewers' or the terminally curious.
Line up was Eric Chipulina - guitars, Alan Fish - bass, Ryka - vocals, & Peter Chichon - drums.
It's not all good but there's some really great stuff in there as well in a mix of Metal styles if you like that sort of thing.